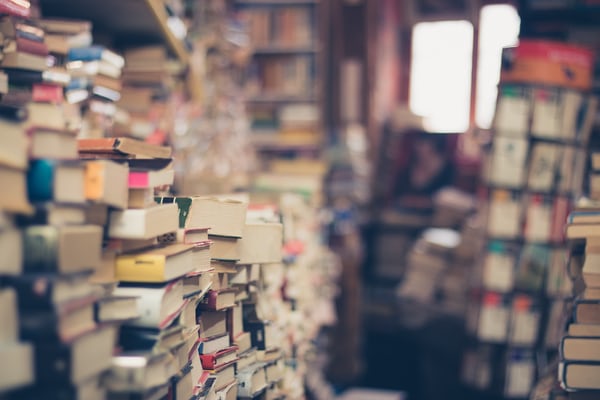 Come to Canada as an International Student
Did you know Canada is the world's number one destination for international students? Currently, over 600 000 international students have made Canada their "home away from home" and are contributing to a vibrant learning environment of Canadian colleges and universities across the country.
If you are an international student in Canada, you may be eligible to work for up to 20 hours per week during your studies and full-time during scheduled breaks. You may also be eligible for a coop (paid internship) opportunity as part of your learning program and gain valuable Canadian work experience. 
If you would like to learn more about applying to a Canadian high school, college or university, or obtaining a study permit, please contact us for a consultation. We have a first-hand education industry experience as an international student, university instructor, and admissions professional.
Want to learn more about choosing the college? Check out our blog post on 5 questions to ask your agent when you are choosing the college.
Process of Obtaining a Study Permit
Apply to study at a DLI (Designated Learning Institution)

Receive a Letter of Acceptance from a DLI

Apply for a study permit (and TRV if required)

Pay application fee, biometrics fee, provide documentation, must not but inadmissible
Not all higher education institutions are the same. What is a DLI?
A DLI (Designated Learning Institution) is a post-secondary institution that is approved by the Canadian provincial or territorial ministry of education to meet minimum IRCC standards and to host international students. Each DLI is issued a DLI number. When you apply to study in Canada, you should verify that the post-secondary institution has been designated as a DLI. An up-to-date list of DLIs can be found on the IRCC website. 
You have been accepted to a Canadian DLI. What's next?
After you have been accepted to study in Canada, generally you need to obtain a study permit prior to entering Canada, although there are some exceptions to the rule. Some of you may apply upon entry and others may apply after entry in Canada. A study permit is not required for a program of study that is six months or less, although it may be a good idea to obtain one in case you decide to extend your studies later.
IRCC will consider several factors before deciding if you qualify for a study permit, including your ability to pay tuition fees, ability to financially support yourself and any family members accompanying you during your period of study, transportation costs as well as review key documents such as Letter of Acceptance, results of medical examination, and biometrics.
The application package varies from country to country as well as from student to student. Processing times can range from a few weeks to several months. An immigration officer may impose, vary, or cancel conditions on the study permit such as the type of studies that you are allowed to take, location of studies, work conditions or duration of stay in Canada.
With these factors in mind, we believe it is extremely important to prepare a solid study permit application. We will be happy to provide a consultation on the study permit application process, assess if there may be any challenges in your unique case and assist with the application submission.
Student Direct Stream (SDS)
You may be able to get your study permit faster if you are a student from:
Antigua and Barbuda
Brazil
China
Colombia
Costa Rica
India
Morocco
Pakistan
Peru
Philippines
Senegal
Saint Vincent and the Grenadines
Trinidad and Tobago
Vietnam
Students from these countries can benefit from a special type of study permit application called Student Direct Stream, also known as SDS. 
Read our latest  Blog post named Applying for a Study Permit via Student Direct Stream (SDS) to learn about the July 9, 2021 IRCC update.
Your spouse and dependent children may also be able to get a Temporary Resident ("visitor") visa, study or work permit faster. Unlike regular study permit applications, IRCC may process SDS applications in as fast as 20 days! To learn more about the process and how we can help with the application, please contact us.
Work for Foreign Students
Although you as a foreign student will be required to arrive in Canada with sufficient funding to cover the duration of your study period, in reality, many international students in Canada prefer to earn extra income during their studies. 
As an international student in Canada on a valid study permit, you will be authorized to work on campus without a work permit – as long as you are enrolled full-time at a post-secondary DLI (Designated Learning Institution), maintain your full-time status and are actively pursuing your studies. Your employer can be that institution, a student organization, or a private business located on campus (for example, a student cafeteria, medical clinic, or print shop). You can also work as a graduate assistant, teaching assistant, or research assistant on campus under this regulation.
Additionally, you may be able to work off-campus without a work permit, provided that you are enrolled full-time in a post-secondary academic program of six months or longer that leads to a degree, diploma, or certificate at a DLI. You may be able to work up to 20 hours per week during your studies and full-time during scheduled breaks (for example, winter or summer holidays).
Post-Graduation Work Permit (PGWP)
Am I able to apply for PGWP after I complete any program in Canada?
After you graduated, you may be able to obtain a work permit for up to three years to gain valuable experience in Canada. This work permit will allow you to work for practically any employer ("open" work permit) and the industry does not have to be related to your studies (although it may be a good idea to put your studies to test!) 
However, not all designated learning institutions (DLI) make you eligible for the Post-Graduation Work Permit. Feel free to contact us to learn more about the PGWP requirements and if your program will make you eligible for a work permit upon graduation.
Pathway to a permanent residency for international students.
How fast can I get a PR (or citizenship) after I come to Canada as a student?

After you successfully graduate from a Canadian college or university, you may consider several pathways to permanent residency. Some of these pathways will require Canadian work experience that can be obtained while on a Post-Graduation Work Permit. For example, skilled Canadian work experience may help you qualify for permanent residence in Canada through the Canadian Experience Class program. To learn more about this pathway, as well as other options and estimate your chances for successful immigration, please do not hesitate to contact us!